RFO Jacket (near eye experience)
THIS IS A BLOG ON HOW TO BUILD IT !
The weapon mountable rangefinder jacket AKA RFO Jacket was designed for people who wanted more out of their RF, it was first designed for the rangefinders that had the extra holes in the sides as they let in the cold weather too quickly, we all know lasers do not like the cold & stop functioning until they warm up again. We also wanted people to be able to focus with the readout closer & lower the glare from the screen to reduce chances of spooking your intended target, we addressed all these with this unit.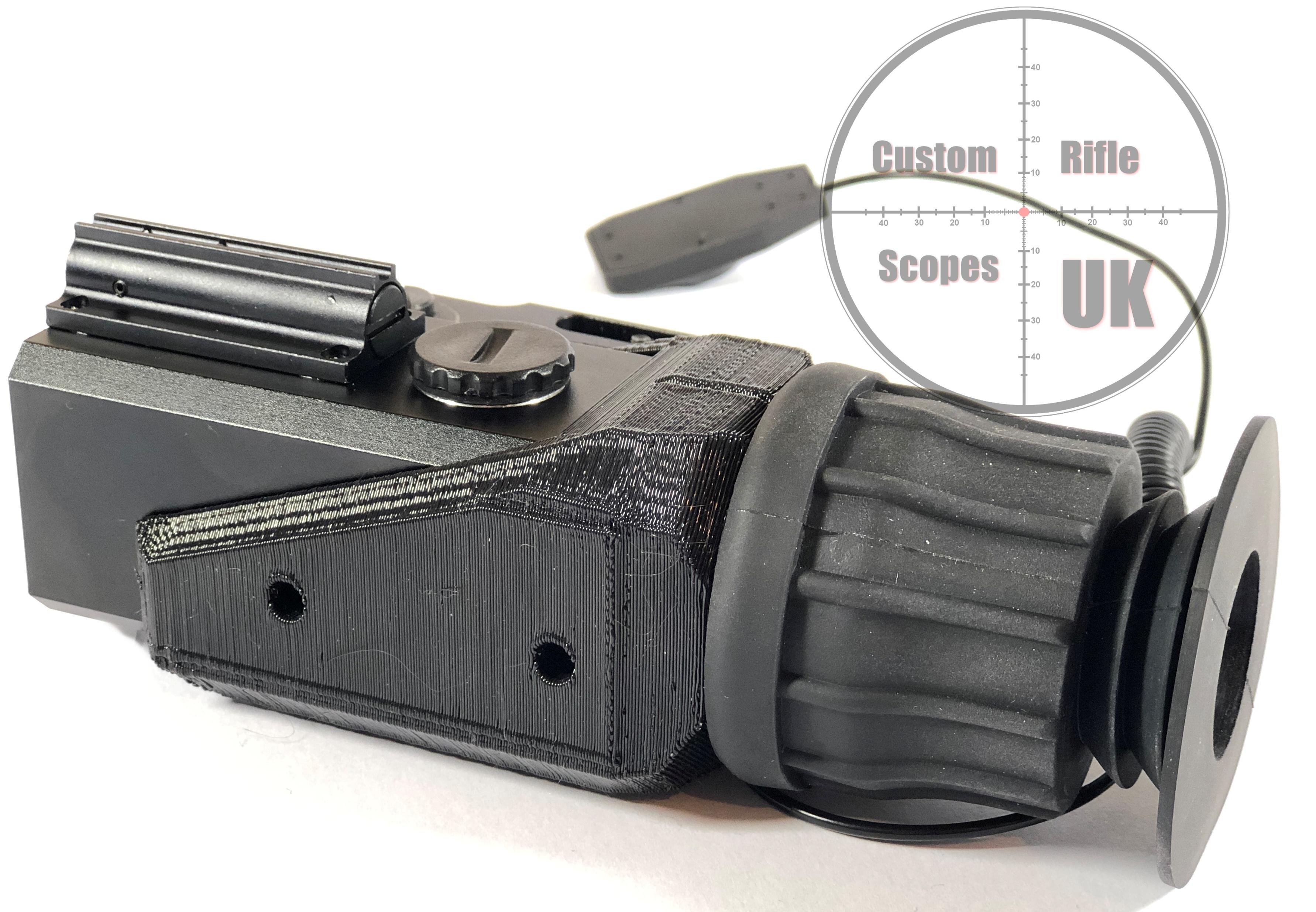 Specifications :-
Honeycomb lining to keep in the warmth for longer
magnified focus lens for close eye focus and better mounting positions
Tunnel viewing to reduce face shine at night, prevents spooking the animals
various mounting positions for MK2 to MK4+ rangefinders inc TOP/SIDES and 45 deg
rear access opening for menu button and remote switch cable
Battery access hole for changing the batteries on the go
Special 3d printed resin, 5x stronger than ABS !
aiming channel when aiming un-mounted, or to help initial alignment
The weapon mountable rangefinder jacket AKA RFO Jacket is only available in our shop, please click here to see more details.