RATRABBIT
THIS IS A FREE BLOG ON HOW TO BUILD IT !
This is probably the easiest night vision near eye scope build that anyone can attempt, the unit has nearly all you need built into it to be a night vision rifle scope…..apart from one thing, the ability to adjust your aim position. A person that want's the chance to own an NV scope but without the price tag can do so, even without technical knowledge. Even though this is a short to mid range build (hence it's name) you have the ability to record and zoom with this baby, plus it's got an IR torch built in !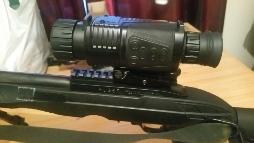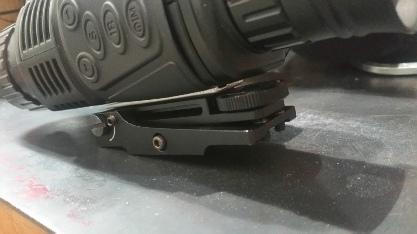 Specifications :-
Observe up to 200m in complete darkness

Take photos and record 10 minute videos ( Screen also has mini crosshair )

Fixed 4x optical zoom and up to 5x digital zoom

Built-in adjustable infrared illuminator

Robust, high quality construction

Video out for viewing images and videos on an external monitor

USB Connection for easy data transfer

Threaded tripod mount ( this is used to mount adjuster to rail, for your zeroing )

Powered by rechargeable Li-ion batteries

Field of View: 5 x 3.75

Objective Diameter: 40mm

Range (Low Light): 2m -
Range (Dark): 2m - 200m

86x65x200mm

Weight: 400g
Lets get building,
Below are the links to some of the parts you will need, click on each link to purchase that part, you do not have to buy all the items, you may already have what you need or you have a different idea for a part to use. Some links will take you from our website and others to our own shop, just come back to this page when your ready. If any links do not work then let us know, you may win a gift for doing so !
https://www.amazon.co.uk/gp/product/B00AXM377I/ref...
https://www.amazon.co.uk/gp/product/B00B3VDM32/ref...

https://www.amazon.co.uk/gp/product/B00HR5QCD0/ref...

Your list of items
Digital IR Night Vision 5x40 4XZoom Monocular
Adjustable elevation and windage mount
Some extra small screw and nuts if your bolting it
Metal or aluminium plate at least 50mm x 20mm x 2mm
2 part apoxi resin if you want to glue the metal plate on
A drill and drill bits if your mounting with bolts
Screwdrivers small enough to undo the monocular, if your mounting with bolts
Small 4mm grub screws x4 at 5mm length ( only if you want to lock the elevation and windage adjusters )
3mm drill bit and 4mm tap die for the grub screws only if you need them
Later version will show how to mount upright with the monocular weaver rail, we will add this alternate mounting idea another time
INSTRUCTIONS, please start at part 4 if you intend to glue rather than bolt on. This reads like a book, from left to right, then top to bottom.